---
Seminare in Berlin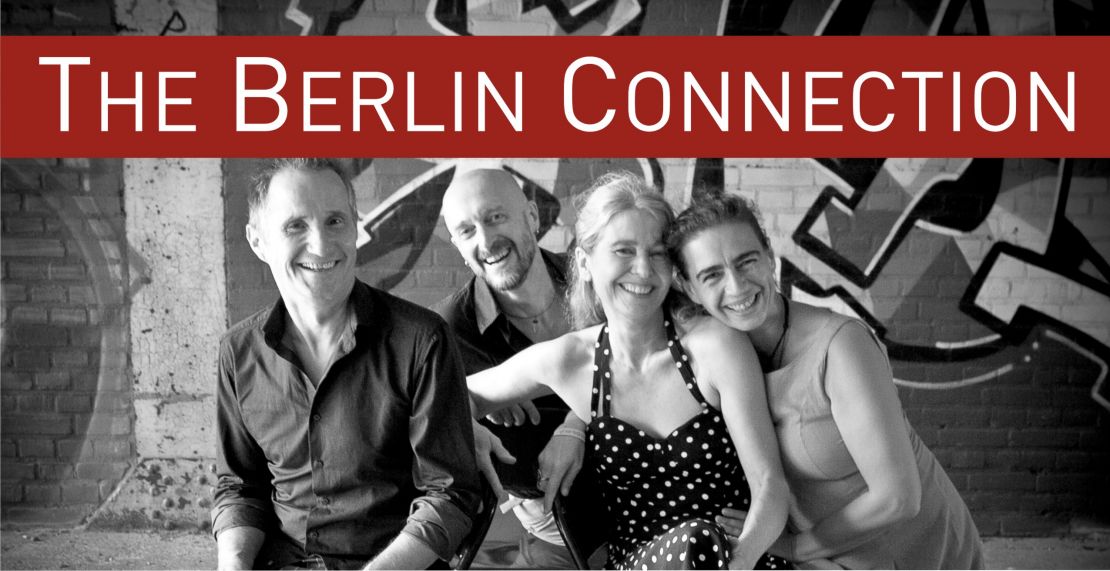 Daniela & Raimund unterrichten gerne in Form von Seminaren, weil zusammenhängende Einheiten bessere Möglichkeiten für intensives Arbeiten bieten. Ob es sich um Spezialthemen wie Vals oder Milonga, Drehungen oder Musikalität handelt, immer können Lehrer & Schüler von der konzentrierten Arbeitsform profitieren, in deren geschütztem Rahmen das Lernen leichter fällt.

Seit vielen Jahren bieten Daniela & Raimund Seminare entweder allein oder zusammen mit erfahrenen internationalen Kollegen an, so mit Maria & Pasi aus Tampere (Finnland) und mit Marian & Stefan aus Tilburg und Nijmegen (Niederlande). Seminare finden in Berlin, Amersfoort, Tampere, auf Stromboli und anderen Orten statt und vereinen die Vorzüge internationalen professionellen Austauschs mit interessanten Orten.
Seminars in Berlin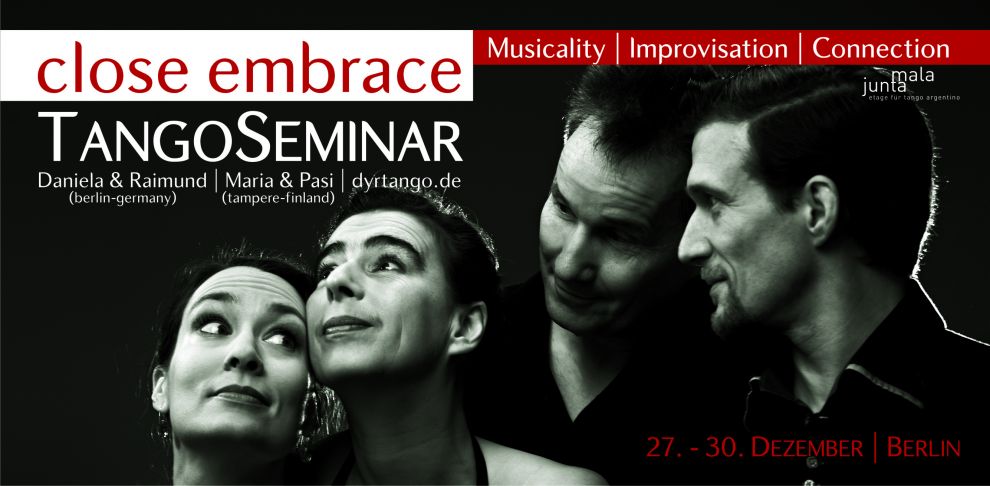 Daniela & Raimund like to teach in seminars, because compact units offer better possibilities for intensive work. Whether it is special themes such as vals or milonga, turns or musicality, teachers and students always benefit from the concentrated work form with its protected frame where learning is easier.

For many years, Daniela & Raimund have offered seminars either alone or together with experienced international colleagues, such as Maria & Pasi from Tampere (Finland) and Marian & Stefan from Tilburg and Nijmegen (Netherlands). Seminars take place in Berlin, Amersfoort, Tampere, Stromboli and other places and combine the advantages of international professional exchange with interesting places.
Die nächsten Termine:
Close EmbraceSeminar, Dezember 2020 in Berlin
TBC (The Berlin Connection), September 2020 in Berlin
PfingstSeminar in Berlin 30. Mai bis 1. Juni 2020
bitte anmelden unter:
daniela@tangomundo.de oder
0172/32 32 152