---
The Berlin Connection - Tango Musik Seminar -
Stefan & Marian / Nijmegen & Daniela & Raimund / Berlin
3. bis 5. September 2021 in Berlin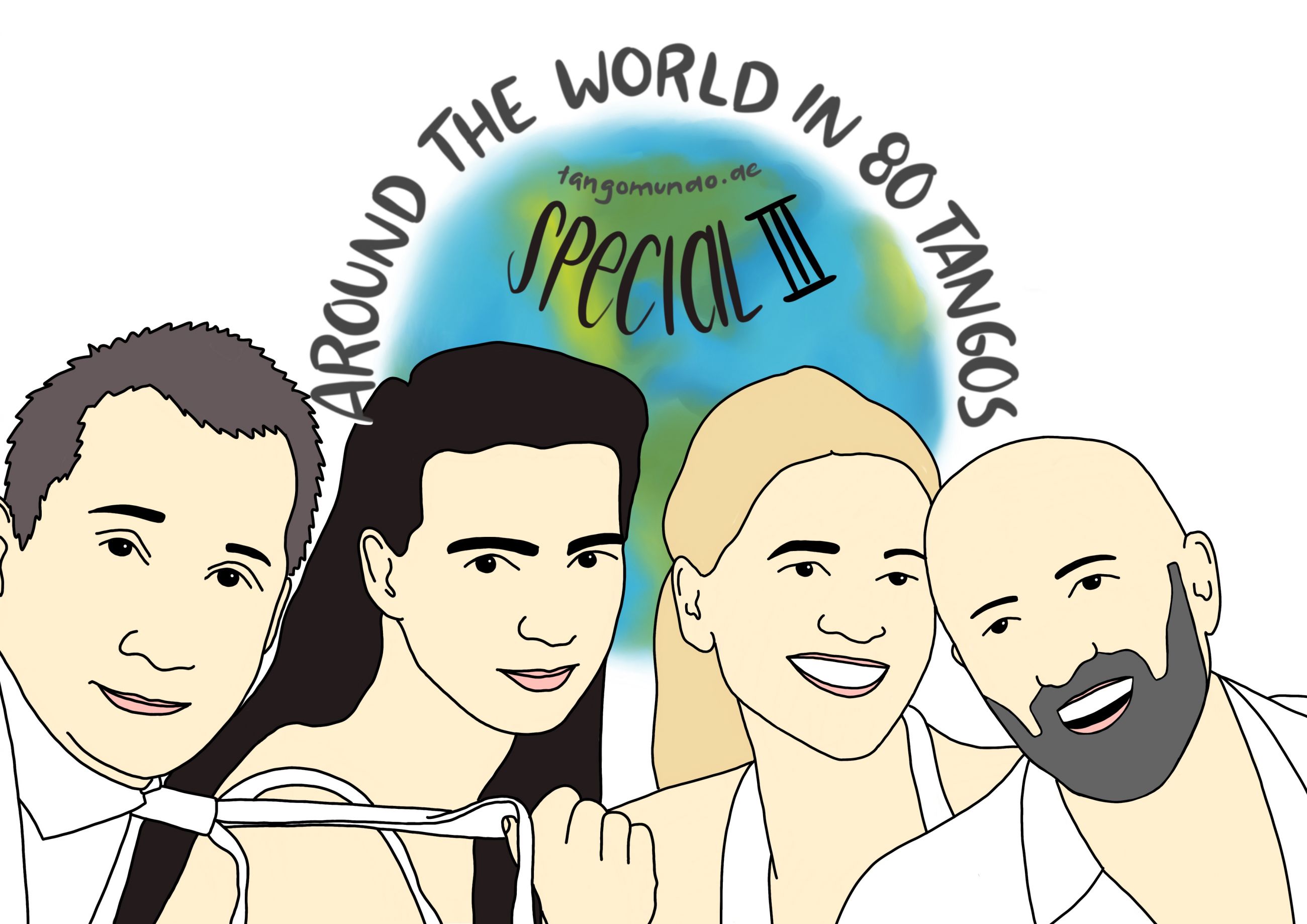 "The Berlin Connection" ist ein Gemeinschaftsprojekt von Stefan & Marian aus den Niederlanden und Daniela & Raimund aus Berlin.
Die Vier kennen und schätzen sich als Tänzer und Lehrer schon seit vielen Jahren und es verbindet sie neben dem Tango auch eine sehr intensive Freundschaft mit einander.
Tanz und Musik im Tango sind nicht voneinander zu trennen. Mit einigen Kenntnissen habe wir einen besseren Zugang zu den Besonderheiten des Tango und unser Tanz wird ausdruckvoller. Unser Workshopwochenende bietet hierfür ein besonderes Konzept: Vor jedem Workshop gibt es eine kurze Einführung zum Thema, danach gehen wir zum praktischen Teil über. 
---
"The Berlin Connection" is a joint project by Stefan & Marian from the Netherlands and Daniela & Raimund from Berlin.
The four know and appreciate each other as a dancer and teacher for many years.
Both in Tango and in life they share an intensive friendship.
Dance and music in Tango are inseparable. With some knowledge we have a better access to the special features of tango and our dance gets more expressive. In our workshopweekends we offer a special concept: Prior to each workshop, there is a brief introduction to the topic, then we move on to the practical part.
 Freitag 4. September

19.00 - 21.00

Tangogeschichten

Samstag 4. September




13.00 - 17.30

Seminartag 1

 

incl. breaks

Sonntag 5. September




13.00 - 17.30

Seminartag 2

 

incl. breaks
Preise / Prices:
Workshops

Seminar Sa. | So. (9 Stunden) + Freitag


150,00 €

1 Seminartag Sa. oder So. (4,5 Stunden)

70,00 €