The Berlin Connection - Tango Musik Seminar -
Stefan & Marian aus Nijmegen & Raimund & Daniela aus Berlin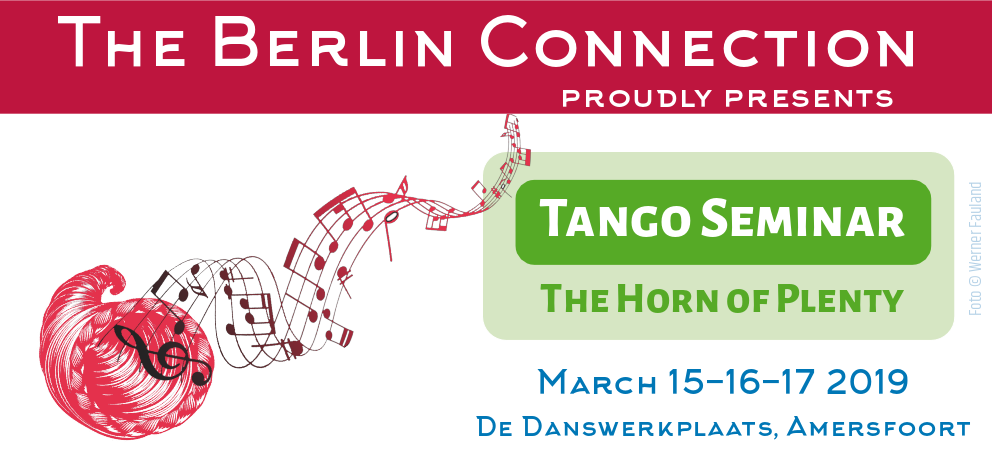 15. bis 17. März 2019

in Amersfoort

The rich taste palate of Tango Tango music offers us a universe of atmospheres, tastes and textures. Every orchestra has its own timbre and every tango touches a certain feeling. As dancers we are constantly working to translate into our dance what the music tells us. Dancers are transformers, they mediate between music and dance. In fact, dancers share the music experience with their dance partner and dance their story together in dialogue with the music. The question is how to find a way in this complex constellation and how to give the creative processes that go along with it as much space as possible. In the plentiful world of Tango music, we are not quickly running out of taste. Imagine a tango as a beautiful dish. All your senses are addressed, you taste, you smell, you feel. The dish is prepared in a certain way with the necessary ingredients which gives it that specific taste and texture, and it is further enriched with sublime herbs. The entire cooking process leads to a result that we can then experience and enjoy. Parallels can be found in the music and how we dance to it. This seminar is completely set up to unveil the richness and complexity in Tango music and dance. It is often said that we have to make it exciting, for ourselves and for our partner. But how? For two days we work on the taste of Tango, the aromas that rise from the kitchen of Tango, the musical herbs and the oh so necessary basic ingredients for a tasty dance. Dance as if you were preparing a delicious dish.
Freitag 15. März


20.00 - 22.00

Lecture "Orchestral playground" with Raimund

22.00 - 01.00

Welcome Milonga

– DJ Daniela/Raimund

Samstag 16. März


13.00 - 17.30

Seminartag 1 (incl. breaks)

21.00 - 04.00

Milonga La Roca

(Organized by Cheek2Cheek) – DJ Daniela/Raimund

Sonntag 17. März


14.00 - 18.30

Seminartag 2 (incl. breaks)

Pugliese vs. Di Sarli

Osvaldo Pugliese und Carlos Di Sarli haben viel gemeinsam. Beide bevorzugen langsame Tempi und haben, verglichen mit anderen Orchestern einen sehr mächtigen Beat. Das Ergebnis ist eine sehr ausdrucksvolle und romantische Musik, die von starken Kontrasten lebt. Aber es gibt auch Unterschiede in der Behandlung der Zeit und in der Instrumentierung. So geht Pugliese freier mit dem Tempo um und schafft so eine sehr leidenschaftliche Stimmung. Warum uns das als Tänzer interessieren sollte, werden wir in diesem Seminar herausfinden.
Osvaldo Pugliese and Carlos Di Sarli have a lot in common. Both prefer slow tempi and have a very powerful beat compared to other orchestras. The result is a very expressive and romantic music that lives from strong contrasts. But there are also differences in the treatment of time and instrumentation. Pugliese is more free with the pace and creates a very passionate mood. Why this should interest us as dancers, we want to find out in this seminar.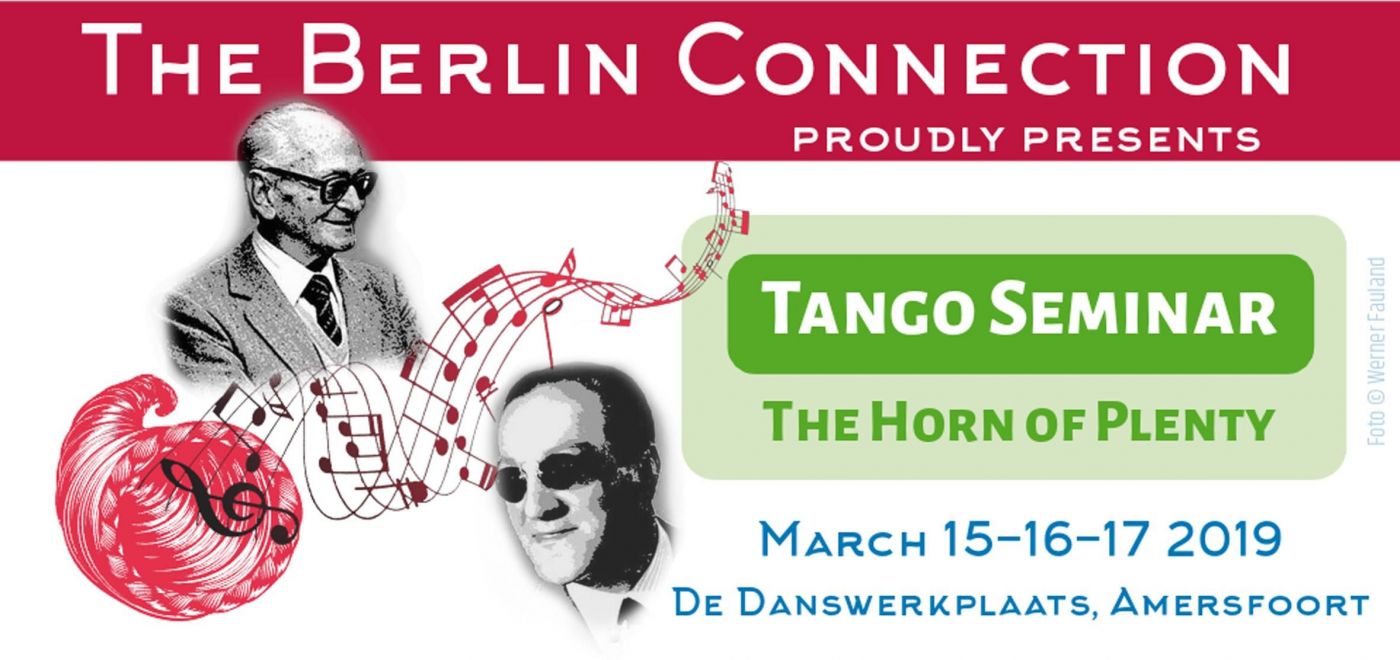 Preise / Prices:
Seminare

Seminar Fr.

|

Sa.

|

So. (11 Stunden)
130,00 €


1 Seminartag Sa. oder So. (4 Stunden)

65,00 €

Audio-visual lecture (3 hours)


Nacht der Tango-Orchester - kompakt -

30,00 €